Reformers
Patented Double-Tube™ Reformer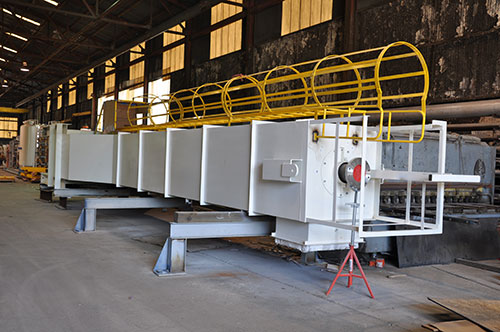 The Hydro-Mini® product line uses our proprietary Double-Tube™ reformer for hydrogen generation. The Double-Tube™ reformer is a novel design that combines high reliability and high thermal efficiency. This unique steam-hydrocarbon reformer is a compact furnace enclosure ideally suited for hydrogen production in the range 1,875 - 15,000 scfh.

The reformer contains a single reaction tube fired on two sides from the bottom. The furnace enclosure is wide at the bottom to accommodate the burners and tapered at a height several feet above the length of the flames to a narrow upper section. The reaction tube consists of an annular portion filled with catalyst and a center return tube. The reaction tube is supported from the bottom and allowed to thermally expand upward through the use of a counterweight system attached at the top of the tube.

The combination of the furnace enclosure geometry and the reaction tube with a center return tube results in an even temperature profile over the length of the reaction tube and a high thermal efficiency in the furnace.